Our Fort Worth Plumbing Team is Tried and True

You don't stay in this industry without doing a few things right. We have been a Fort Worth plumbing company for over a decade and we have no plans of quitting. We are here to provide residential and commercial plumbing services to all of our neighbors and friends, old and new, in Fort Worth and beyond. All of our plumbing technicians are fully trained, and then re-trained, to ensure that every last one of us can handle ever plumbing job, from the smallest leak to the biggest flood, because only God knows when we might have to.

Call Now! - 817-210-4806
Fixing your Forth Worth Plumbing Emergencies - 24 Hours a Day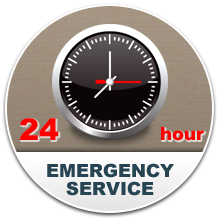 Plumbing emergencies usually have a funny way of showing up at the worst possible time. Your hot water heater will never die in the middle of a nice warm day - it always seems to be a three in the morning on New Year's Eve. That's why our plumbers work 24/7, rain or shine: because your plumbing should, too. Our trained, licensed, certified and insured Fort Worth plumbers will always treat you and your home or business with the utmost respect, and you can always expect us to leave the job as clean as when we arrived.

You can also call on us to repair or replace broken water lines, fix your sewer problems, clear your stopped drains, fix your leaky faucets, clear your garbage disposals, install your sinks, maintain your gas lines, install your bath tubs, update your kitchens, handle your re-pipes, and repair your water heaters. Our plumbing contractors can even show you how to maintain your systems in ways that will keep them running longer and more efficiently.
We provide emergency plumbing services twenty-four hours a day, every day of the year. If you have a plumbing problem after hours, give us a call and we'll be right over to stop that leak or unclog that drain, or whatever plumbing repair is needed for you to get a good night's sleep.
---
---
Our Fort Worth Plumbers are Plumbers for Life

There are a lot of plumbers out there, in Forth Worth and otherwise, that draw a line about what they will and won't do. There are a lot of plumbers out there who will tell you that they can handle anything, as long as you're okay with wasting time while they run to grab more parts, or wasting time while the "water heater guy" finishes up another job, or whatever excuse they have on hand. There are a lot of plumbers out there who don't know the first thing about plumbing, and will tell you off the clock that it's "just a job."
Our Fort Worth plumbers are a cut above because we just take our jobs a little more seriously. We believe in ongoing education, full-scale cross training, and an equipment dispatching network that is every bit as sophisticated as our technician dispatching network. We believe that there isn't a single thing that should get between you and the service you called for in the first place. That's why we strive, day in and day out, to bring you a level of service that is so fast and so affordable that it's a wonder that anyone else can stay in business.

---
Clogs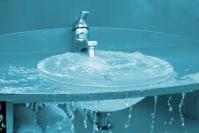 Our Fort Worth plumbers use only the safest and most effective clog busting procedures in use today. We can also clear drains in systems with older pipes by using using methods that are friendly for the kind of pipes that re more prone to breaking.
---
Water Heaters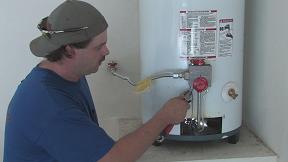 Troublesome water heaters are no trouble at all for our plumbing contractors. All of our teams is trained to handle regular repair and replacement of every type, including tankless heaters, by every manufacturer under the sun.

---
Fixtures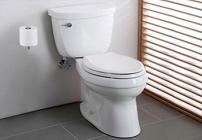 We deal with toilets, sinks, showers, and tubs all day long, and we're ready to handle yours. Call us for installation, repair, replacement, or just for an estimate.

Leaks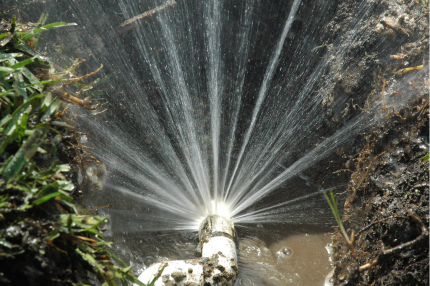 Don't just wrap your leaky pipes in duct tape. Our staff always travels in fully-stocked mobile warehouses, complete with short lengths of every type of pipe, including PVC, copper, and PEX. We can always handle leak repairs on the fly.
---
Garbage Disposals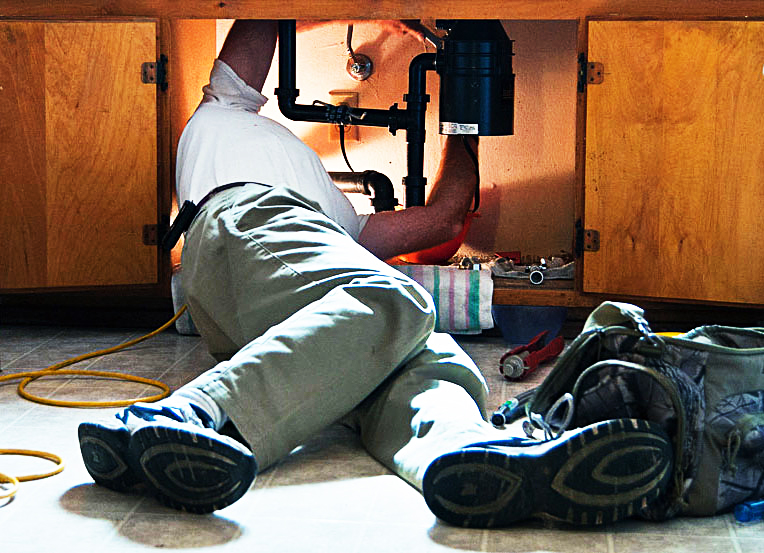 When your garbage disposal stops being convenient, call in the Fort Worth plumbing team that can make things right. Whether you're dealing with a noisy unit, a smelly unit, or a broken unit, we will help you reclaim or replace your disposal.

---
Repipes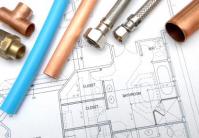 Has your home plumbing system seen better days? If your lead or iron pipes keep causing problems, we can help you shut down those problems for good, right at the source.